2015 Communication Meeting of China Hotel Supplies Industry was Grandly Held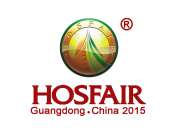 Data of ad
Published
21 of September

/ 16:03hs
Details of ads
As the put up of slogan" One Belt One Road, internet and traditional combination, fully improve industrial competitiveness, hotel industry, hotel supplies industry is welcoming the transformation and upgrading.
2015 Communication Meeting of China Hotel Supplies Industry was held on 2015 China (Guangdong) International Tourism Industry Expo and the 13th China(Guangdong) International Hospitality Supplies Fair in hall 5.1, area A of China Import & Export Fair Complex.
The topic of the meeting is"Focusing, Fusion, New State and New Silk Road", it is aims at integrating hotel industry chain of upstream and downstream to create a high level, professional communication platform and promote the development of related industry.
China Hotel Supplies Association Hanquan Zhang, consultant of China Tourist Hotels Association Jin Zhixu, founder of wintour Xin Huang, hotel.hc360 consultant Shao Kuixue, vice president of KUCC Bingquan Huang, leaders of famous hotel, scholars, experts etc. got together and discussed the new trend. They discussed how to collect hotels to combine with other industries and enter into other industries.The meeting was host by vice editor of magazine CHMH, vice editor of magazine hotelleadership, Shengdao YanHanquan Zhang of Chin Hotel Supplies Association, Xinji Group gave a speech at the beginning of the meeting.Jinzhi Xu had a speech about development and chance of tourism industry under silk road, Guangdong province plays an important role on one belt one road. We must make fully use of Shenzhen Qianhai, Guangzhou Nansha, Zhuhai Hengqin so that to build a big bay that collect HongKong, Guangdong and Macau together. Wintour owner Xin Huang said that mobile internet is effective, hotels need to make full use of mobile internet. Shaokui Xue also gave a talk about hotel purchasing under the new silk road. He made a speech about hotel industry market dynamic in detail with true data of supply and demand. He also emphasis that hotel purchase system should synchronization with demand. Finally, the meeting ended under all best wishes.